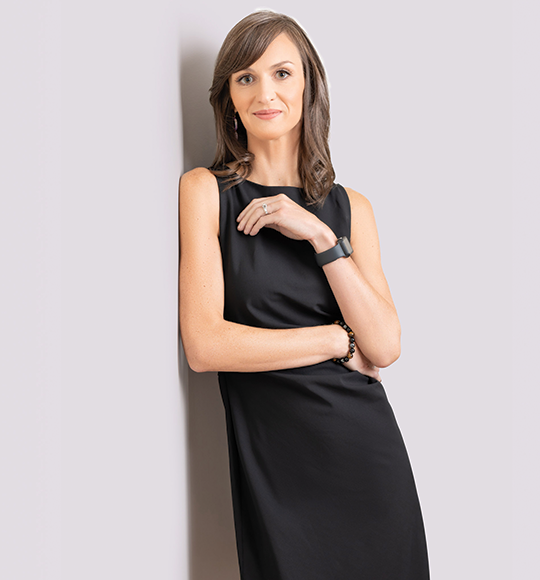 Client Relationship Manager

Monica Lapinski

"The stress of divorce permeates every fiber of one's life, including the lives of children and other family members. As Client Relationship Manager, I strive to alleviate those stresses as much as possible, just as Christy and her team did for me."
Meet Monica Lapinski.
Growing up, my parents' unrelenting admiration, support, and respect for each other deeply resonated with me. I cherish the memories of warmth emanating from the love that filled every corner of our family home. Even as a young child, I considered their marriage to be the kind of relationship I envisioned for my future self, and I was steadfast on settling for absolutely nothing less. However, years later, when my own marriage began to dissolve, I found myself having to reconcile that "perfect" vision of marriage I once held in my mind with the reality that not every union is built to last forever.

From the moment I walked into Christy's office as a potential client, I knew I had found the best attorney for my case. The passion she exuded was profoundly evident, and she possessed an exceptional gift for knowing precisely which steps we needed to take in order to achieve success. During the duration of my case, Christy and her team went above and beyond to guide me through every phase of the complex, emotionally-charged divorce process. Their proactive line of communication and unrivaled attention to my needs made me feel as though I was the firm's only client, which was far from reality. Through the team's continuous support and guidance, I was able to leave my marriage and start a new chapter in my life as a successful single mom.

Today, as the firm's Client Relationship Manager, my personal experiences with ZFL form the foundation for the support I now pay forward to others, support I found indispensable when navigating my own divorce. All stages of divorce come with different hardships, and not knowing where to begin, which steps to take, or even what to feel can make the process seem infinitely more daunting. Unsurprisingly, the stress associated with divorce permeates every fiber of one's life, and the lives of children and other family members are no exception. In my service-driven role at Z Family Law, I strive to alleviate those stressors as much as possible, just as Christy and her team did for me. I'm proud to be part of a firm that provides essential guidance for people undergoing what is undoubtedly one of the most turbulent times of their lives. Whatever family law matter is on your horizon, I look forward to being by your side every step of the way.

When I'm not hard at work, you can usually find me curled up on the couch with a good book, talking to friends, and spending time with my kids. I also love exploring nature with my camera in hand, writing short stories, and crafting poems.


Education
University of Maryland University College, B.S., Environmental Management