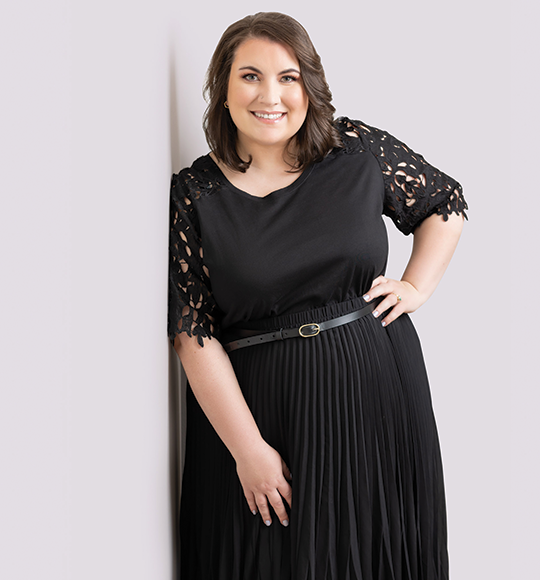 Marketing Manager

Skyler Ellis

"I believe in the possibilities of a fresh start, and I am passionate about helping others take their first step towards creating the new beginning they deserve."
Meet Skyler Ellis​.
Although my life hasn't necessarily been shaped by family law, I've always believed in the power of new beginnings — no matter how hard it can be to navigate them. In fact, I wouldn't be where I am today if I hadn't taken a leap of faith several years ago when I first moved to Washington, DC. Fresh out of college, I was tasked with finding my place in a community that didn't yet feel like home. And although it wasn't easy, several years later, I've built a life I'm truly proud of. I have a great community of friends who are more like family, a warm place to call home, a loving partner, and two silly, mischievous dogs to share my life with.

I know firsthand that starting over is far from easy, and that the road ahead may be one of the most challenging to maneuver. Despite all the twists and turns along the way, however, I believe in the possibilities that a clean slate offers, and I am passionate about helping others create the new beginning they deserve.

Before finding my way to Z Family Law, I launched my legal career at a small international trade law firm. After a brief detour at a consulting company, I realized that the world of law was where I was meant to be. In the four years following my return to law, I worked as a Business Development Coordinator for a large corporate firm. And although I learned a lot there, when my friend sent me a job listing at the firm, I jumped at the chance to do something more meaningful. At Z Family Law, I focus on helping the team connect with people who are ready for a fresh start by coordinating the firm's marketing efforts. I love working for a firm that truly believes in the beauty of its clients' futures!

When I'm not at work, I enjoy cultivating my plant collection, playing pickleball, and hanging out with my pups, Rory and Bear.


Education
University of Colorado, B.A., International Affairs; B.A., Political Science, 2015