Business Ownership in Divorce

The Role of
Business

in Your Divorce

You have a sustainable, thriving business that you built with your own two hands through hard work and sacrifice. But in the world of divorce, your business is a marital asset — regardless of who's responsible for its inception, success, or daily operations. That means your spouse has certain rights to the business, even after your union has come to an end. To protect your business interests during divorce and beyond, seeking quality representation by attorneys who understand the complex issues of your case is critical. At Z Family Law, we apply our in-depth knowledge of the needs of entrepreneurship and family law to help business owners and their spouses start new chapters driven by equitable, financially-sound solutions.

SCHEDULE YOUR INITIAL CASE ASSESSMENT
Protecting Your Business Interests
It might seem counterintuitive, but the best time to protect a business from divorce is before you say 'I do'. Just think of a well-drafted prenuptial agreement as an opportunity for you and your future spouse to decide on how to best manage a current or future business in the event of divorce. If you decide to start a business after marriage, one option to consider is a postnuptial agreement, which may cover terms similar to those outlined in a prenuptial agreement. As its name indicates, this type of retroactive contract isn't signed until after the marriage is official, but it can be a useful tool in determining what happens to your business if you and your partner divorce.

However, even without an agreement between spouses, there are still other measures you can take to help fortify your business. If you have business partners, for instance, we recommend that you discuss appropriate measures to protect ownership of the business in the event that one owner divorces, such as prohibiting the transfer of ownership (or shares) without the approval of all partners or shareholders.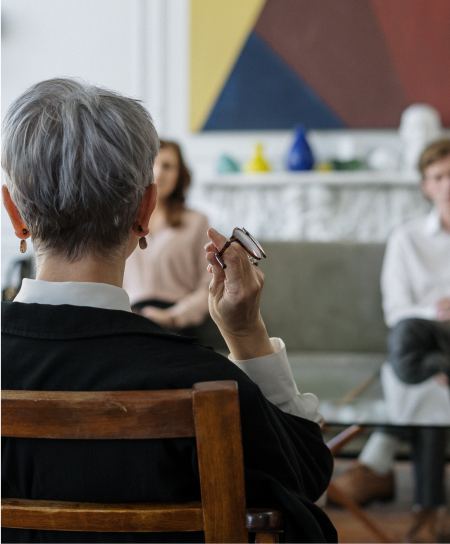 If you're the sole owner of the business, one frequently overlooked — yet valuable — factor that can help safeguard your financial interests during divorce is the competitiveness of your salary. While it may be tempting to minimize the paycheck you take home so you can reinvest profits to grow the business more rapidly, this could end up backfiring down the line.

The problem with many of these protective measures? By the time you're contemplating divorce, it's usually too late to enact them. At this point, your best course of action is turning to an attorney skilled at navigating the financial complexities of divorces involving business assets.
Spouses of Business Owners in Divorce
For spouses of business owners who are facing divorce, there's an array of special circumstances that can come into play. Let's say, for example, that your spouse poured most of their time and energy into building the business instead of focusing on family, which contributed to the breakdown of your marriage. In cases like this, one spouse often assumes the sole role of caretaker for the house and family — perhaps at the cost of their own career.

Or perhaps you had a role in the business alongside your spouse, working towards a future you thought you were building together. Either way — your name may not be on the business, but you invested in it, too.

As the spouse of an entrepreneur, you already know the valuable role you've played in the business' success as well as the sacrifices you've made along the way. Now, it's time to find professional counsel who can advocate for your equitable share of the business interests.
How We Help Couples Navigating Business-Driven Divorces
Whether you're a business owner or the spouse of one, divorce almost always means economic ambiguity. To minimize that uncertainty, hiring experienced legal representation is a necessary first step — and a valuable investment in your financial future. From cases involving complicated assets to those centered around competing family interests, we're here to guide you through the business asset division process with an enduring focus on your financial welfare and goals.
Finding the Right
Divorce Attorney

for You

As you navigate this challenging time, a trusted legal team who can help you make rational, well-guided decisions is essential. After all, when it comes to writing your new happily ever after, the importance of finding strategic and compassionate counsel focused solely on family law cannot be understated. By combining our vast legal experience, our tenured team can design a tailored strategy to help you take back your power and build the new beginning you deserve.

SCHEDULE YOUR INITIAL CASE ASSESSMENT