High Net Worth Child Support

High Net Worth
Child Support
As every parent quickly learns, raising children entails many responsibilities — and one of the biggest is supporting them financially. In addition to providing children with a safe place to live, parents must also supply the material resources and services they need to grow and thrive. Even in cases of divorce, this accountability persists, so to fulfill it, the law allows either party to submit a formal request for child support from the other parent.
What Is Child Support?
An order that specifies the monthly amount of money one parent pays to another (or in some cases, to a third party) to maintain a child's lifestyle and wellbeing. In Maryland, however, calculating child support becomes far more complex when the family's combined annual income exceeds $360,000, signaling a high net worth case.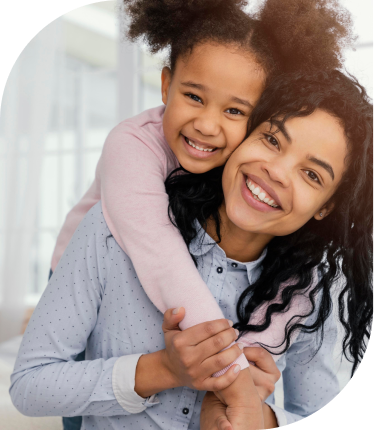 Maryland Child Support Calculation
With limited exceptions, courts in Maryland must follow a specific set of guidelines when determining the amount of monthly child support to be awarded if the family's combined annual income exceeds $360,000. In accordance with the defined formula, child support guidelines take into account numerous factors such as:
Each parent's income
The number of children being supported
How much time each parent spends with their children
The extent to which either parent is supporting children from other relationships
Uninsured medical expenses, and work-driven childcare costs
Additional factors only relevant in limited circumstances
Modification of Maryland Child Support
Since change is an undeniable part of life, families need the flexibility to modify child support in order to accommodate shifting circumstances. When requested by either parent, a court has the power to modify a child support order if there's been a material change in circumstances related to the children's needs that's transpired since the original order was enacted. Material changes in circumstances may include: a meaningful increase or decline in a parent's income, adjustments to the allocation of parenting time, or a significant fluctuation in the costs of raising one — or multiple — children.
Finding the Right
Child Support Attorney

in Maryland

As a parent, the financial needs of your children are just as important as your own — and we're here to protect them. At Z Family Law, we're committed to helping you support your children while preserving your fiscal wellbeing and future at the same time. Our qualified attorneys have decades of experience representing clients in high net worth child support cases, and we're ready to put our collective knowledge to work for you and your family. Our experience includes working with both the recipients and payers of child support, arming us with the insight we need to effectively advocate for your best interests in even the most challenging of circumstances.



SCHEDULE YOUR INITIAL CASE ASSESSMENT