Parental Relocation

Parental Relocation

in Child Custody Cases

There are many circumstances in life that can motivate a move — from a new job opportunity to a burgeoning relationship, or even the desire to start fresh after a contentious divorce. When children are involved, however, moving isn't always so straightforward. Since custody matters are challenging enough without the added complication of distance between the parents jointly raising their children, it's vital to seek qualified, compassionate representation that can arm you with knowledge during this difficult time. Whether you're interested in relocating to improve the quality of your children's lives or committed to preserving their current routine, we can help craft a personalized plan that meets the needs of everyone involved.
More on Parental Relocation
While most custody professionals recognize that it's ideal for both parents to live in the same area when raising their children, there are valid reasons for a parent to relocate, including:
A new job or reassignment
A new marriage
Proximity to extended family members
The desire to live in an area with a better cost of living
Opportunities for educational enhancement
Healthcare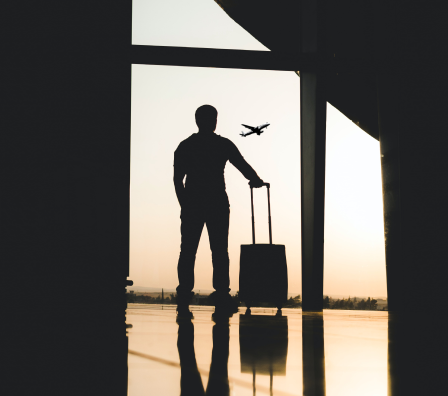 If one parent wants the children to move with them, it's important that the parents reach an agreement beforehand that outlines logistics, such as the new parenting time schedule and arrangements for the children's travel to the noncustodial parent. By resolving these issues either on their own or with the guidance of counsel, parents can apply their unique knowledge of their children's needs and schedules to create an arrangement that works for everyone.

In many cases, however, the noncustodial parent is unwilling to consent to the move for any number of reasons. They may feel, for example, that the children would benefit from continuity in their existing environment and routine, or that the other parent is relocating in the aftermath of a messy divorce just to spite them. Or, understandably, they may simply be unwilling to relinquish their existing level of involvement in their children's day-to-day life. Some parents might also worry that one child's special needs or emotional issues could deteriorate in the event of a relocation. Of course, depending on the distance in question, a parental move could mean that the other parent might only get to see their children a few times a year, so the stakes are remarkably high.

For this reason, courts that confront the issue of parental relocation must balance a potentially compelling reason for a move against the disruption the move could cause to an existing child custody arrangement. As always, in matters involving custody, the court's guiding motivation will be what's best for the children above all.
Maryland Laws Regarding Relocation and Child Custody
Fittingly, different jurisdictions have different laws about the stipulations for a custodial parent hoping to relocate with their children. When a parent moves far enough away that significant changes to the existing custodial arrangement are required, court intervention may be unavoidable. If a formal written parenting agreement or court order already addresses custody issues, the necessary changes made are outlined in a "custody modification."

In Maryland specifically, when a parent wishes to move (whether with or without their children), the court may require that the relocating parent notify the other parent, the court, or both at least 90 days in advance of the proposed move. This gives the other parent ample time to object to the proposed relocation and file a petition with the court to modify custody, resulting in a hearing. While the court cannot prevent a parent from moving, it does have the power to decide whether the children can accompany them and to determine future custody or access if the move proceeds.
Our Role in Parental Relocation Matters
Whether you're relocating to create a brighter future for your children or hoping to prevent the disruption of your children's routine and relationships, the ZFL team is here to help. Unsurprisingly, these types of cases can become exceedingly contentious, especially when both parents remain convinced that they know what's best for their children and aren't willing to reach a compromise.

As skilled negotiators with extensive experience in dispute resolution, we routinely craft relocation plans that preserve important relationships and meet everyone's needs. Even if you and your co-parent can't reach a resolution out of court, our team of accomplished litigators will leverage their decades of courtroom experience and extensive proficiency in settling family law cases and do their best to obtain a successful outcome for you and the people who matter most: your children.
Finding the Right
Child Custody Attorney

for You

As you navigate this challenging time, a trusted legal team who can help you make rational, well-guided decisions is essential. After all, when it comes to writing your new happily ever after, the importance of finding strategic and compassionate counsel focused solely on family law cannot be understated. By combining our vast legal experience, our tenured team can design a tailored strategy to help you take back your power and build the new beginning you deserve.

SCHEDULE YOUR INITIAL CASE ASSESSMENT