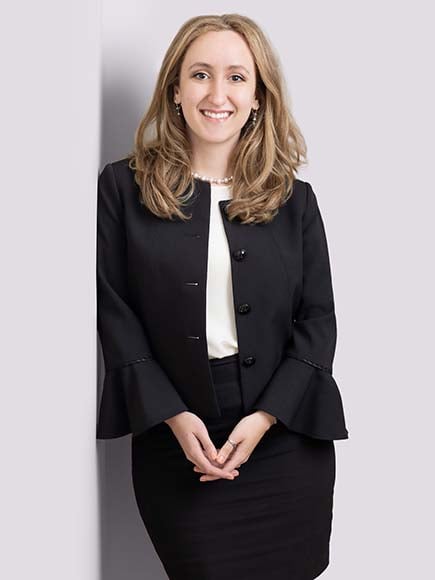 Legal Assistant

Haley Stone

"No family law matter is an ending — but rather the start of a new chapter."
Meet Haley Stone.
From a young age, I've been driven by two distinct passions: learning the law and caring for children. So fittingly, as soon as I identified a field that fuses both of these deep-rooted interests, I jumped at the chance to pursue it. Today, I'm thrilled to be a part of the dynamic Z Family Law team, where I help set each of our attorneys and clients up for success.
Looking back, my love for the law was first born against the backdrop of Mock Trial competitions, which I continued to partake in all the way through college. In 2022, I graduated from the University of Maryland College Park with a B.A. in Government & Politics and Art History, before going on to educate Montgomery County students as a substitute teacher for a year. Although I've held jobs in childcare ever since I was old enough to work, I ultimately realized that I could pursue my dream of law and have an even bigger impact on my community by guiding families through their most trying transitions. ZFL's emphasis on forging new beginnings resonates with my personal belief that no family law matter is an ending — but rather the start of a new chapter. As part of Team ZFL, I love helping every client reimagine the future on their own terms.
Outside of work, you'll probably find me traveling, snuggling with my dog, Beshew, trying new restaurants with friends, exploring art museums, and reliving one of the coolest things I've ever done: uncovering Roman artifacts on an archaeological dig in Italy during the summer of 2022.


Education
University of Maryland, B.A., Government & Politics; B.A., Art History