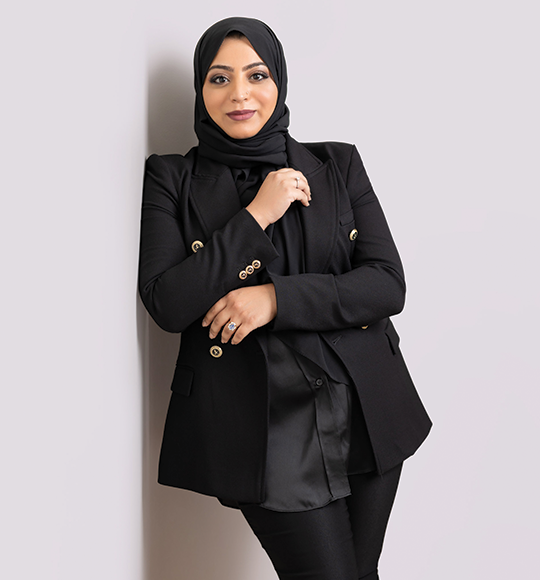 Executive Assistant
Sukayna Moosavi
"From the minute I applied, it was apparent that taking care of the firm's clients is one of the core tenets upon which the team is built, which is why I feel so proud to work here every day."
Meet Sukayna Moosavi.
It's been said that marriage is a gamble. However, in the South Asian culture in which I grew up, it's a gamble where the cards are not dealt equally. In my culture, women are the ones who bear the brunt of the marriage as the very institution is built solely upon their backs. As a result, many choose to suffer in silence — because admitting something is wrong is akin to admitting they are doing something wrong. In fact, suffering silently is celebrated as a measure of strength and a source of pride (that she is still able to keep the family together). It's speaking up that is weak, complaining that is shameful.

Perhaps this is why family law is so captivating to me — because it goes against every principle subconsciously drilled into me growing up. With family law, you have a group of strangers that are not related to you in any way, but who you can entrust with your story and still emerge as something other than the villain.

As a common theme throughout my life, the desire to understand human connections is what led me to switch my undergraduate studies focus from Science to Psychology years ago. The area I was particularly interested in was Social Psychology, and my Honors thesis examined the idea of self-monitoring with respect to cultural orientation — so suffice it to say I love people!

Fittingly, what first drew me to Z Family Law (other than the firm's amazing dog pictures, of course) was their decidedly client-centric mission. From the minute I applied, it was apparent that taking care of the firm's clients is one of the core tenets upon which the practice is built, which is why I feel so proud to work here every day. As an Executive Assistant, I am constantly working behind the scenes to ensure our clients receive the best possible service, resulting in a seamless experience that serves as a springboard for a brighter future.

When I'm not working or too busy excessively saying "sorry" for no apparent reason (the biggest dead giveaway that I am Canadian), I am a bookworm, an experimental cook, a chronic stress baker, and someone who is always there for you.

Welcome to Z Family Law.
Education
Western University, London, Ontario, B.A., Psychology, 2018