Domestic Violence

The Consequences
Your home should be a safe space, and your loved ones should serve to support and uplift you. According to the National Domestic Violence Hotline, on average, more than 1 in 3 women and 1 in 4 men have or will experience abuse or physical violence from intimate partners in their lifetime. Whether you are experiencing domestic violence or you've been accused of committing domestic violence, the physical, emotional, mental, financial, reputational, and other consequences can be grave. While there are many life-altering consequences triggered by domestic violence -- both for the accuser and the accused -- legal penalties typically manifest in the form of protective orders and criminal charges.

If you need help seeking legal protection from violence, or representation when a protective or peace order has been filed against you, Z Family Law's qualified domestic violence attorneys are here to help.


SCHEDULE YOUR INITIAL CASE ASSESSMENT
What Is A Protective Order?
A special court order stating that one person must stay away from another, must not contact the other, and may not commit certain acts against them. In the state of Maryland, anyone alleging an act of domestic violence has the ability to seek a protective order at any hour — even in the absence of an active criminal case or investigation.

For a respondent who hasn't broken the law, a protective order can be destructively life-changing since the burden of proof to obtain one is relatively low. Because of this, one person's allegations — whether true or false — can swiftly result in the respondent being prevented from returning to a shared home or seeing their children.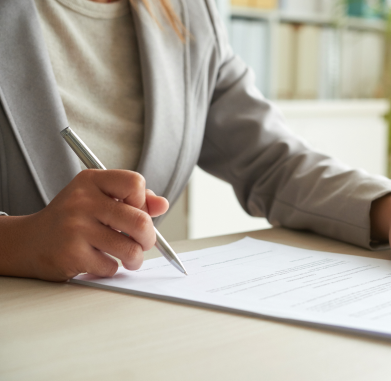 Violating A Protective Order
Under Maryland law, once a person has been served with a protective order, it's considered valid and enforceable, which means they may be charged with a criminal offense upon violation. For instance, if the respondent were to make contact with the accuser when there's a no-contact mandate in place, they could be charged with violating the protective order and face criminal charges for that offense.
Domestic & Sexual Violence
Finding the Right
Domestic Violence Attorney

for You

Whether you're a victim fearing for your safety or a respondent looking to secure a fair trial, our qualified team of domestic violence attorneys is here for you. As you navigate this challenging time, a trusted legal advisor who can help you make rational, well-guided decisions is essential. By combining our vast legal experience, we'll design a tailored strategy to help you take back your power and build the new beginning you've been seeking.

SCHEDULE YOUR INITIAL CASE ASSESSMENT