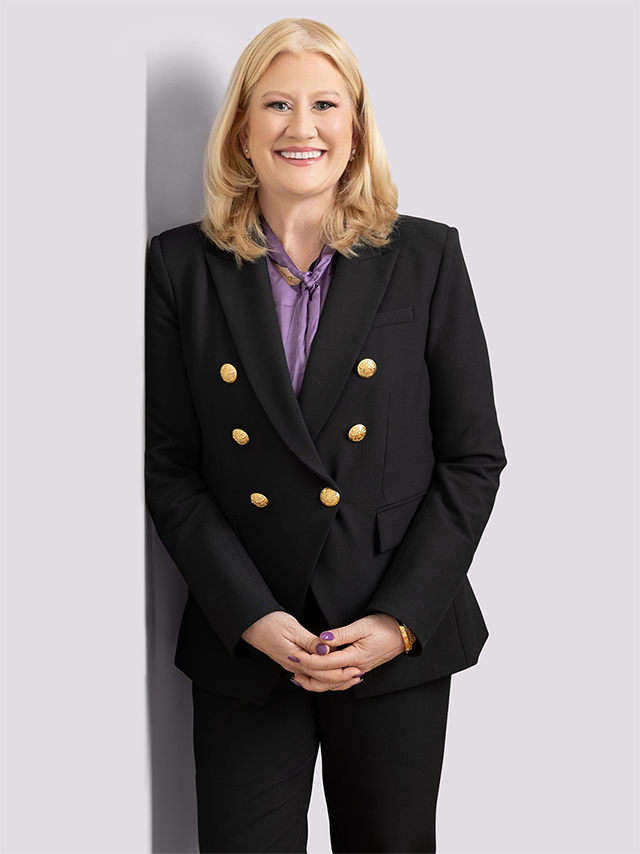 Attorney

Maura Lynch, Esquire

''I draw on my experience from twenty years of practice so I can be a real problem solver for my clients.''
Meet Maura Lynch.
I first discovered the power of advocacy as a force for positive change during my undergraduate years at Loyola College. Ever since then, I've dedicated my career to helping families and individuals in need navigate life's most trying times.
After graduating from college and earning my Juris Doctor from the University of Baltimore Law School, I worked for the Office of the Public Defender in Prince George's County, Maryland, for five years. From there, I went on to become an Assistant Public Defender in Montgomery County, where my caseload spanned everything from misdemeanors to serious felonies, including child neglect and abuse cases, homicides, and sexual assault matters. Throughout my six years in the Office of the Public Defender, I participated in approximately 50 jury trials and innumerable bench trials. I later served as Assistant State's Attorney for Montgomery County, Maryland, and as a prosecutor, I tried approximately 100 jury trials and countless others before a judge. In 2010, I moved into private practice and expanded my horizons, transitioning from an exclusive focus on Criminal Law to include family, juvenile, and guardianship matters.
Ultimately, I found my way to Z Family Law, a firm whose innovative outlook and collaborative style aligns with my own beliefs and values. Over the course of my career, I've learned that the division of families isn't best approached through an adversarial lens — but rather by way of a holistic strategy that protects the best interests of those involved. From victims of domestic violence to families in transition, I look forward to helping every client rebuild their faith in the future with this dedicated team by my side.
I am passionate about giving back to my community, and speak frequently at local schools to educate teens about the dangers of drugs and alcohol. When I'm not advocating for my clients, chances are, you'll find me perfecting my serve out on the tennis court, or writing.
Education
University of Baltimore School of Law, J.D., Loyola College of Baltimore
Special Training
Child Counsel Training – Best Interest Attorney Circuit Court

Mediation Training

Parent Coordinator Training
Awards & Honors
Member, Domestic Violence Coordinating Council

Bar Association of Montgomery County

Member, Executive Committee

Co-Chair, Juvenile Law Section

Member, Leadership Committee

Chair, Family Law Committee, 2019-2022

American Inns of Court, 2010-present

Family Justice Center, Foundation Board Member – Secretary, Legal Counsel; Initiative Social Media

Maryland Criminal Defense Lawyers Association, 2015-present

Women's Bar Association, 2010-present
Memberships & Professional Affiliations
American Bar Association
Maryland State Bar Association
Bar Association of Montgomery County, Maryland
Bar Association of Frederick County, Maryland
District of Columbia Bar
Women's Bar Association of Maryland
CLE Committee for the Montgomery County, Maryland Bar Foundation (Committee Co-Chair 2018-2022)
Montgomery County, Maryland Inn of Court
Bar Association of Montgomery County Leadership Development Academy (2016-2017)
Montgomery County, Maryland Bar Foundation, Bar Leaders (2016-Present)
Hague Convention Attorney Network