Maryland Family Law Appeals

An Intro to
Appeals
When a trial court doesn't rule in your favor the first time around, a notice of appeal can be filed to ask that administrative judges in the higher court reconsider and possibly reverse the decision. Alternatively, appeals can put litigants in the position of defending the trial court's ruling when the opposing party files a notice of appeal of their own. The appellate court will give the case a second look by reviewing the records and may hear oral arguments to determine if the trial judge made a factual or legal error that affected the final judgment. Keep in mind that the appellate court will not accept new evidence or listen to new witnesses, as an appeal is not a re-trial of your case.
Visit the ZFL Appeals Website
Looking to Hone your Appellate skills?
Join Z Family Law's Free Appellate Town Hall Webinar Series!

Third Friday of Each Month
12:30 - 1:30 p.m. EST
Learn More
Give Your Case the Second Chance It Deserves
Whether you're an attorney seeking help with your family law appeal or a litigant hoping to have the higher court review the decision in your case, it's our appellate lawyers' goal to streamline what's normally a complex, daunting process so you have peace of mind that your case is getting a fair shot.
While we can never guarantee a specific outcome of your case, our appeal lawyers will always be candid about your prospects for success—whether your goal is to overturn the lower court or reaffirm its final decisions.
Our team's appellate experience in family law spans from research to advocacy, and we can't wait to put our collective knowledge to work for you. Schedule your initial case assessment today to make sure you know your appellate rights, and to find out whether you may have a chance on appeal.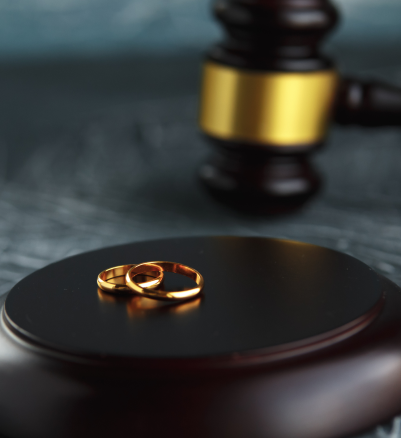 Important Factors That Impact Your Appeal
01
Timing is Everything: In the world of appeal processes, timing is paramount. Over the years, numerous appeals have been tossed out or disregarded entirely because a lawyer or appellant failed to comply with the strict deadlines outlined; there is a time limit dictating when you have the right to appeal. As soon as you receive an adverse ruling and begin contemplating a notice of appeal, we recommend seeking the advice of our qualified appellate attorneys immediately so that they can advise you on the important deadlines and considerations to keep in mind.
02
An Appeal Doesn't Happen Overnight: There's no getting around it. The appeal process can take many months before final decisions are finally made. Appeals dealing with child custody agreements, visitation, and parent-child relationships may be expedited, but even then, the appellate process is detailed and drawn out.
03
Experienced Appellate Counsel is Essential: Appeals are a complicated, nuanced area of law, and many trial attorneys don't have the time or knowledge to handle the extensive research, drafting, and oral advocacy that they require. A seasoned appellate advocate will help you navigate the process and give you the best chance at achieving your desired outcome.
Reasons to File a
Notice of Appeal
There are many different reasons that people choose to file appeals, some of which are listed below:
If you are not happy with the outcome of your case, you may file a notice of appeal to try to get a different result.
If you feel that the judge made a mistake in their ruling, you may file an appeal to have a higher court review the decision.
If you believe that you were treated unfairly in your case, you might file an appeal with our team to try to get a fairer outcome.
What if I lose my appeal in the Appellate Court of Maryland?
Maryland has two courts of appeal: The Appellate Court of Maryland, and the Supreme Court of Maryland. If you lose your appeal in the Appellate Court, you may be able to take your case to the Supreme Court of Maryland, or even to the Supreme Court of the United States, but neither court is obligated to take your case. To take your case to the Supreme Court of Maryland, you have to file a petition for a writ of certiorari outlining the specific questions you want them to address. The Court generally grants certiorari when it believes that hearing a case would be in the public interest, or otherwise "desirable." If certiorari is granted, each party to the appeal files a brief, and the Court will hear the case. The Supreme Court of the United States also hears cases by writ of certiorari, and generally only hears cases that are "of national significance," those that may have precedential value, and those that may "harmonize conflicting decisions in the federal Circuit Court." If your appeal was rejected by the Appellate Court of Maryland, contact our qualified attorneys today to find out whether you should consider an appeal to the Supreme Court of Maryland or the Supreme Court of the United States.
The Impact of a
Successful Appeal
Successful appeals can be life-changing events. Succeeding with an appeal can mean keeping your home, job, children, and freedom. It can mean the difference between being able to support your family and being homeless. It can mean the difference between being able to see your children and being barred from contact with them. If you have been through a family law trial and lost, you should consider appealing the decision with the help of our attorneys.
What We Do
An unfavorable trial court decision doesn't have to be the end of your case. At ZFL, we give your family law case new life by providing dynamic appellate services to both our clients and other attorneys who want help reversing a trial court's judgment or supporting its conclusion when defending against a notice of appeal filed by the opposing party. Whatever your needs may be, our experienced appellate lawyers have the research skills and oral advocacy experience to strategically represent you in the courtroom when it matters most.
We handle appeal processes related to a variety of complex issues, including jurisdictional challenges (pursuant to the UCCJEA) to custody cases, child support, spousal support, premarital or postmarital agreements, property division, attorney's fee awards, protective orders, and more.
The ZFL
Difference
As you navigate this challenging time, a trusted legal team of appellate lawyers can help you make rational, well-guided decisions. After all, when it comes to writing your new happily ever after, the importance of finding strategic and compassionate legal counsel focused solely on family law cannot be understated. By combining our vast legal experience with appeals, our tenured team can design a tailored strategy to help you take back your power and build the new beginning you deserve.
SCHEDULE YOUR INITIAL CASE ASSESSMENT