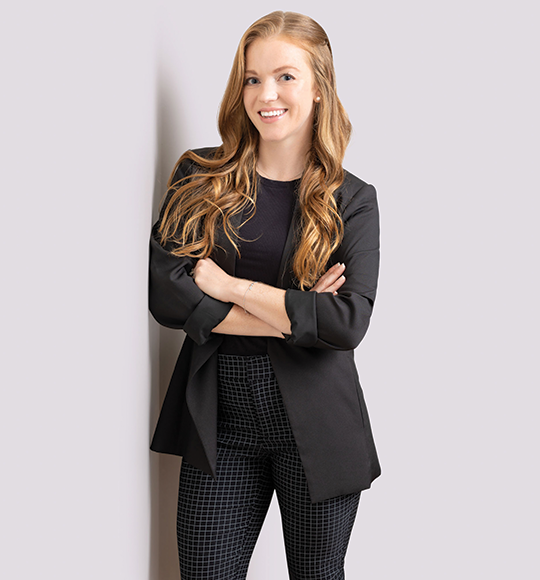 Legal Assistant
Grace Phillips
"It's comforting to know that I work with a group of individuals who not only have a profound professional grasp of family law, but also a deeper understanding rooted in personal life experiences."
Meet Grace Phillips​.
My journey with family law began back in my adolescent years when I witnessed my parents' divorce firsthand. The stigma of divorce and hailing from a "broken home" kept my parents together for longer than was beneficial to them or our family as a whole. In the aftermath of their divorce, my parents were ultimately able to move on happily in their separate adult lives, with my sister and I coming back to visit two more peaceful, loving households. As I look back at the progress we've made collectively since the initial transition, I recognize the positive healing that can come in the years after a family restructures — of course, only with the right guidance and support. Because of my family's reimagined happily ever after, I'm eternally grateful for the legal assistance that helped us recover and bounce back stronger, and I look forward to guiding others through the same journey.

For me, helping others has always been tied to customer service, a link that's woven throughout my entire professional background. After graduating from college, I worked in the restaurant business for over six years at various levels — from server to management. Concurrently, I served as a legal assistant and case manager at a tax resolution law firm in Fairfax, VA, before joining Z Family Law, a firm whose mission resonates with my own: to be there for others as they navigate life's unexpected challenges. From my perspective, what sets ZFL apart is our dynamic team, composed of professionals who each have a unique life experience connecting them to family law. It's comforting to know that I work with a group of individuals who not only have a profound professional grasp of family law, but also a deeper understanding rooted in personal life experiences.

Outside of work, I enjoy exercising and getting outdoors any chance I get. I also love spending time with family and friends, trying new restaurants, traveling, and playing with my dog, Rico!

Thanks for taking the time to get to know me; now, I can't wait to get to know you! I am very much looking forward to standing by your side as our team assists you through this phase and into the beginning of your next chapter.
Education
Washington College, B.A., Philosophy; Minor, Political Science; Minor, Justice, Law and Society, 2015