We
Create

New Beginnings

We are Z Family Law, and we don't write endings — we build new beginnings. Together, we can turn your family law matter into the fresh start you deserve.

SCHEDULE YOUR INITIAL CASE ASSESSMENT
The ZFL Difference
Whatever family law matter you're facing, know this: It isn't the end of your story — it's the beginning of a new chapter. Through compassionate counsel and a strategic approach to match, we'll guide you through life's unexpected challenges so you can emerge the best version of yourself.
A
Signature

Client Experience

Powered by decades of personal and professional knowledge, our team has walked in your shoes and helped clients like you confidently build a brighter future. Our seasoned attorneys bring a dynamic set of skills and resources to the table — whether they're helping clients navigate mental health disorders and substance use, working with business owners to analyze their taxes and appraise their businesses, drafting persuasive family law appeals, or connecting clients with the necessary services to keep life moving during (and long after) their matters are resolved. In the world of family law, there's no substitute for experience, and we're passionate about applying all of ours for your benefit. And since every client and case is unique, we take the time to understand the nuances of your family law matter so we can match you with the right attorney to advocate for you every step of the way.
Strength in Numbers
When you choose Z Family Law, not only do you have one dedicated attorney working for you, but you have an entire legal brain trust on your side. Our qualified team comes together to collaborate on every case, allowing us to fuse our collective knowledge and experience, weigh all sides of an argument, and inspire one another to deliver superior outcomes for our clients.
SCHEDULE YOUR INITIAL CASE ASSESSMENT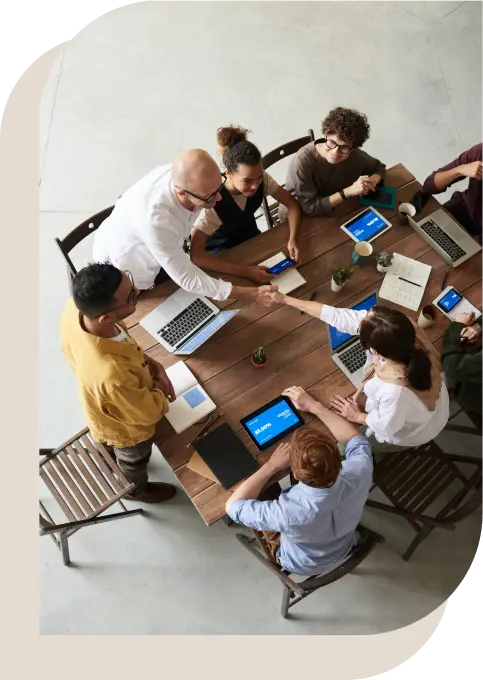 The
First Step:

Your Initial Case Assessment

Your family law matter is important to you, so it's already important to us. And although we can't promise that the journey will be easy, we can guarantee the support of a qualified, committed team that's here to advocate for you and your new beginning. The first step we'll take together is to conduct your Initial Case Assessment (ICA), which helps us get to know you so we can ensure our firm is the right fit for your distinct needs. We know this time of change and uncertainty can be scary, but your ICA will be an enlightening experience, and an opportunity to take a deep breath and envision the future you want to build. We will arm you with the knowledge you need to be confident about moving forward, and we will always recommend what's right for you - whether that means working with us, seeking alternative counsel, or something else.
What to Expect
01
Before your Initial Case Assessment, you'll connect with our Client Relationship Manager over the phone, who will gather the basic details of your case, and ask you about your goals for your legal matter, and life after your case is resolved. This meeting can last up to an hour and is a significant step in getting to know you, and ensures you can focus your time with an attorney on figuring out the best path forward.
02
Initial Case Assessments last approximately 60 minutes and can be done in person or on a video call.
03
When it's time for your ICA, you'll meet with our Client Relationship Manager and one of our qualified attorneys to identify your goals for legal representation and for life after your case is closed. Everything discussed is confidential, and we listen closely, asking for clarification when needed.
04
As we get to know you and learn about your case, we'll give you an overview of the legal process, review your options, and answer your questions. We'll provide an honest assessment of your chances for success (however you define it), and strategize with you about the best way(s) to proceed.
05
You'll leave your case assessment with a better understanding of the road ahead, feeling empowered to make informed choices both now and into the future.
LEARN MORE
How Much Does it Cost?
The case assessment cost of $450 is an investment in your future and that of your family. This meeting is critical in understanding your legal options and guiding your family law case towards a positive resolution.
SCHEDULE YOUR INITIAL CASE ASSESSMENT
Practice Areas


Family Law Firm in Montgomery County
Our Attorneys
When you choose Z Family Law, not only do you have one dedicated attorney working for you, but you have an entire legal brain trust on your side. Get to know the attorneys ready to harness their vast knowledge for your benefit!
For ten years I've been constantly lied to, given half truths and evasive answers by [my child's other parent] about how [they're] raising my child, and there's been literally nothing I can do about it. Today was the first time I've seen [them] have to answer questions with real answers...I just want to thank you...It is important that I feel supported...I felt supported today and it makes a difference. Thank you.

L.U.

Child Custody Client

I enjoyed working with the team and am happy with the outcome of my grandson's custody situation. I've already recommended the firm to a friend who inquired about child custody lawyers.

K.T.

Grandparent Custody Client

Thank you for your expertise and attention on my post-nup agreement. I appreciate your advice and hard work as we worked on the details. I'm glad the ball is out of my court for a while now and will try to relax as I wait to see where things go from here. Thanks!

A.M.

Postnuptial Agreement Client

I want to thank each of you for your professional support throughout this process. I know each of you added her part to make it as smooth as possible from start to finish. [Thank you] for your understanding and kindness which added immensely to the time and effort you put into my case! I appreciate it all and I'm glad it has come to a conclusion.

J.B.

Divorce Client

I think this is the first time I've ever felt really heard and like someone truly understands....Its been years. I cannot convey to you how much it means to me that you're working so hard on my case and clearly have taken the time to review YEARS of information I've provided. Thank you. It is exceptionally uplifting. I am beyond thrilled to have you and your entire office in my corner.

B.G.

Child Custody Client

I just wanted to take the time to thank you for all you did for my case. You're so professional and on point in everything you do. You worked hard on my case and for that, I will be forever grateful to you. This case took years of my life, but having you as my attorney, I always felt secure. At the end, I got what I wanted and more and I couldn't have done it without you. Thank you for everything.

C.L.

Child Custody Client

Christy Zlatkus came into my life at the perfect time, and she guided me through the various obstacles that I encountered through divorce and [child] custody proceedings that lasted nearly two years. She was incredibly professional, knowledgeable, invaluable, and a pivotal force in starting this new and now positive chapter of my life. I'm grateful for her representation and would recommend her to any friends or family going through difficult times.

T.L.

Divorce and Custody Client

I am so incredibly grateful for all of the hard work you have put into my case, in addition to being so personable and helpful when it came to the emotional aspect of it all. You've helped me through overcoming some awful trauma, and somehow have had an uncanny way of knowing and understanding exactly everything I feel and want as an outcome in this situation. I've already recommended your services to a few friends of mine and will continue to do so. I hope you are doing well - you are always in my thoughts! Keep up the great work.

M.L.

Child Custody Client

So wonderful to hear this [has come] to an end... I can't say enough thanks to you, not only for helping me with my case, you are also a great mentor, [and influential] in my life and ultimately my children's life too.

D.H.

Appellate Client

Words cannot express my joy and gratitude for all the work you have all put into my case. Your service, dedication and professionalism is exemplary to your [firm] and most appreciated. Again, I want to 'THANK YOU' for all that you have done for me and for returning my life to me.

M.L.

Appellate Client

Going through my divorce 2 years ago was one of the hardest things I ever had to do ... [but] I was blessed to have the counsel of Z Family Law. Not only did I receive expert guidance regarding what to expect throughout the entire process – I also received a level of personal attention and responsiveness that eased much of the anxiety I had been experiencing ... The "Z Team" was my partner and trusted advisor throughout a very long and complex set of court proceedings ... I was impressed with the level of research and preparation the team delivered to me in support of my case ... and the discovery process reflected a level of meticulous assembly of documents that presented my case in the best light possible.

T.R.

Appellate Client
We're Hiring!
For us, family law is more than a job — it's an opportunity to help our clients reimagine their lives for the better. Sound like a cause you can get behind? You might be a great fit for our growing team.
LEARN MORE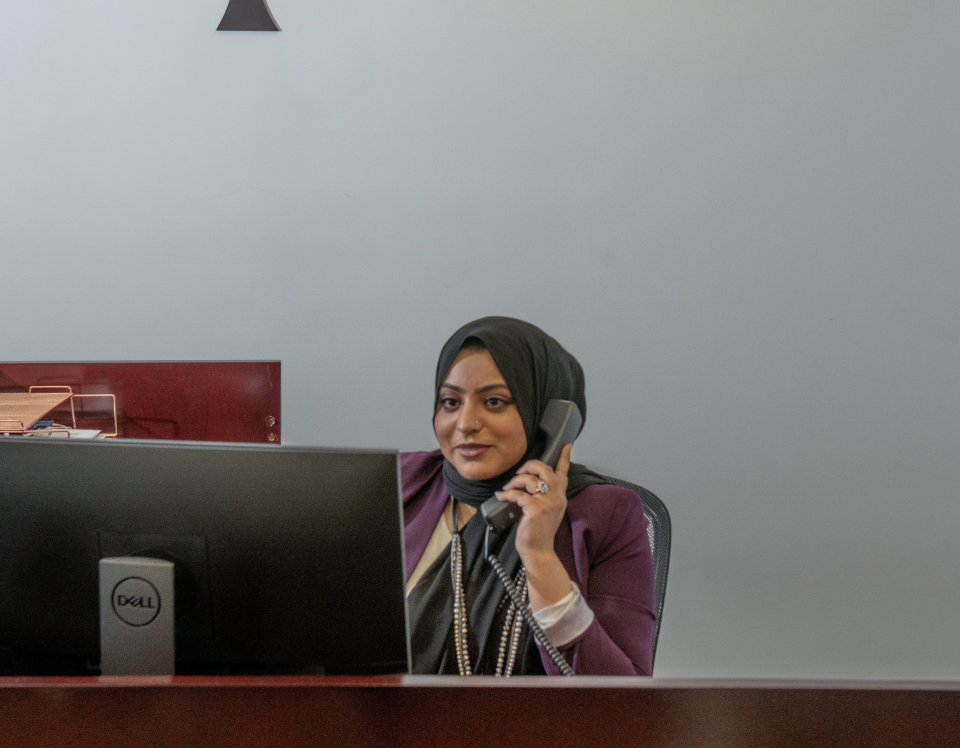 Ready To Start Fresh?
Connect with one of our experienced professionals today for an Initial Case Assessment, the first step toward your new beginning.
SCHEDULE YOUR INITIAL CASE ASSESSMENT