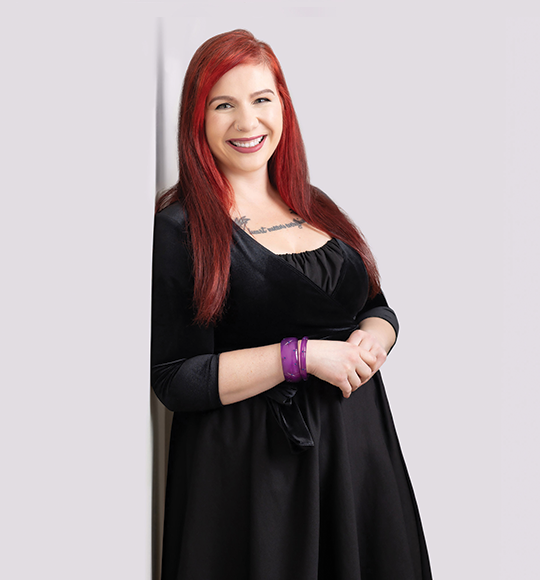 Legal Intake Specialist

Samantha Pusateri

"Don't be afraid to take one step at a time, small changes make all the difference. All it takes is one small step to change your life."
Meet Samantha Pusateri.
I'm Samantha Pusateri, and my story is proof that it's never too late to start your new beginning. Always a guiding force throughout my life, this belief in the power of possibility inspired me to leave my longtime career in search of a fresh start and the chance to make a difference.

Ever since I can remember, I've loved building relationships with others, learning about their lives, and watching them flourish. This people-driven outlook drew me to a career in customer service, and for many years, I spent my days helping clients find the outfit (and confidence) they needed to conquer any occasion — whether it was the first day of school or a high-stakes job interview.

After realizing it was time for a change, I found my way to Z Family Law, a firm whose mission aligns with my own commitment to reframing challenging transitions as opportunities for renewal and growth. As the child of parents who separated at a young age, I know that in moments of hardship, it's often the little things that make the biggest impact, like a warm welcome or a personalized follow-up. I'm thrilled to be a part of the collaborative, like-minded team at Z Family Law, where I get to embark on a rewarding new chapter and empower each of our clients to do the same.

When I'm not helping clients, chances are, you'll find me sewing clothes, exploring local wineries, traveling, adventuring with my dog, Bellatrix, or giving back to the community I call home.


Education
Hallmark Institute of Photography, 2010