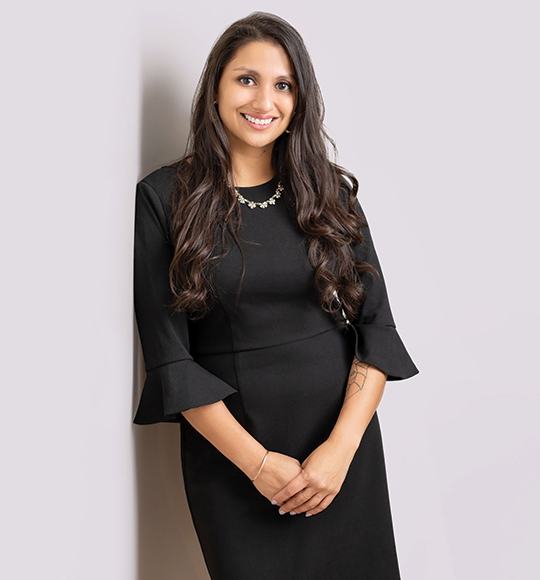 Case Manager
Margaret "Megan" Wood
"Because I know the challenges so many of us parents face, I am proud to be part of a team that passionately works to support families through trying custody cases."
Meet Megan Wood.
Long before I joined the Z Family Law team, I learned firsthand the extent to which family law matters can impact families. In fact, my first experiences within the world of family law took place before I even realized it; I was born in Colombia but moved to Northwest DC when my sister and I were adopted by my wonderful parents at age two.

When my parents decided to divorce a few years later, I gained another glimpse into how family law matters have the power to transform lives. Through the transition, my parents kept their composure and adopted a cooperative co-parenting attitude that positively shaped my childhood and teenage years. My family continues to be a pillar of strength in my life, providing me with endless support and kindness as I navigated the legalities involved with sorting out custody after I became a single mom.

From all of these experiences, I know how hard it is to keep a level head when you feel like everything around you is falling apart — and how important it is to seek out the right resources for support.

The person who helped me the most through my custody case was my lawyer — and now boss! — Christy A. Zlatkus, Esquire. She waded through the sea of my emotions to help me determine what the best course of action was given my specific case. Knowing I had her on my side kept me afloat. Christy understands on a visceral level how compassionate, educated, and unbiased counsel can help people like me find our ideal, unique "new normal."

As Z Family Law's Case Manager, I use my own background to guide our clients through their most challenging times. I formally joined Z Family Law's staff in October 2019, after honing my administrative and client services skills as the Senior Client Services Manager at a privately-owned dog-walking company in Northwest DC and lower Montgomery County. Because I know the challenges so many of us parents face, I am proud to be part of a team that passionately works to support families through trying custody cases. At Z Family Law, I love having the opportunity to draw on my personal experiences — as well as the lessons I learned when Christy was my lawyer — to provide clients with the best possible experience and outcome.
Education
University of Vermont, B.A., Romance Language; B.A., International Relations, 2013