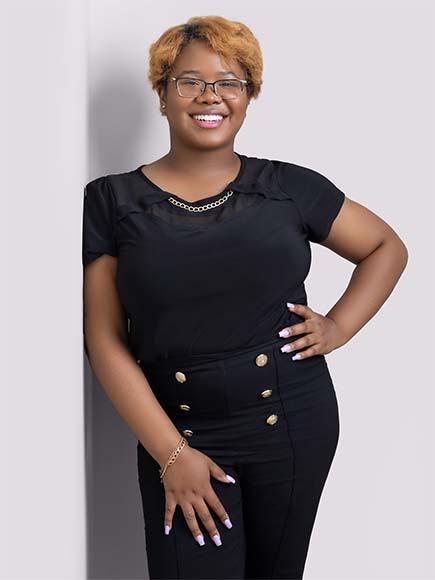 Legal Assistant

Kaya James

"Every sunset is an opportunity to reset. Every sunrise begins with new eyes."
Meet Kaya James.
I'm Kaya James, and I believe that family law is all about new beginnings. As a Legal Assistant, my job is to help every client find theirs.
Before joining ZFL, I graduated from the College of Mount Saint Vincent with a degree in Interdisciplinary Studies with a focus on Sociology, and General Sciences — along with a minor in Business. The years I spent there officially piqued my interest in the field of law, and after graduating, I began searching for a firm with a client-centric style and collaborative approach where I could get my foot in the door in the legal field as I work towards becoming a lawyer one day. What I found at Z Family Law is a team committed to arming each client with the counsel and care they need to navigate their distinct matter as smoothly and successfully as possible. At the end of the day, no two cases are the same — and neither are the families we advise. I love working with people from all walks of life, and providing our clients with the support and attention they truly deserve.
In my spare time, you'll find me with my nose in a book, journaling and writing, playing the violin or piano, dancing and choreographing, and solving puzzles.
Education
College of Mount Saint Vincent, B.A., Interdisciplinary Studies; Sociology and General Sciences, 2023