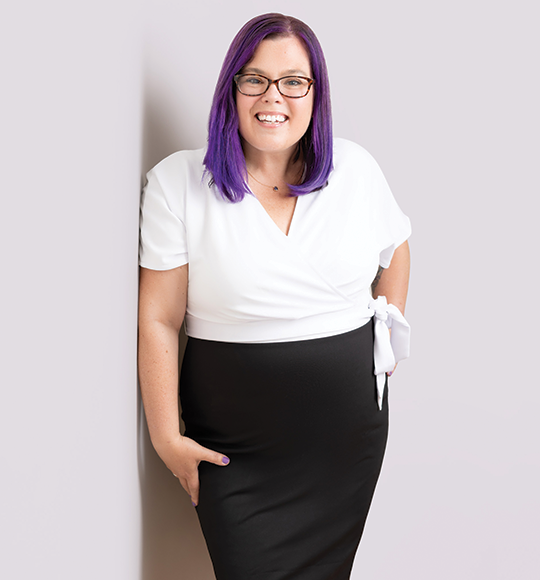 Client Relationship Manager

Claire Sharp

"I'm honored to be part of a family law firm that believes that divorce does not define who you and your family are. I can't wait to help our clients start their new lives."
Meet Claire Sharp.
I was first introduced to Z Family Law while supporting one of my closest friends through one of the hardest chapters of her life: divorce.

Today, my friend has an amazing job, a new home (which she owns), a wonderful relationship, and kids who are living their best lives. During her divorce, she had trouble picturing this future, but the team at Z Family Law helped her envision and achieve it by offering compassion and guidance every step of the way. I was honored to be by my friend's side as she went from the worst days of her life to the best. She trusted Z Family Law to help her get there, and they did not disappoint.

In helping my friend navigate her divorce and having served as Chief Operating Officer of a dog rescue organization for 10 years, I gained the firsthand knowledge that when one door closes, another one opens, and with it, hope for a brighter future. During my time at the rescue, there was always a day when you could see the weight of a dog's trying past lifted from their shoulders, a day when they once again wanted to play with toys and could relax in the presence of strangers. This moment of reprieve and clarity also comes for anyone navigating a legal matter, and at Z Family Law, we can't wait to watch you write the first page in your next chapter.

I'm honored to be part of a team that believes divorce does not define you — it only makes you stronger. Everyday, I help clients discover the new beginning on their horizon, and I can't wait to do the same for you!

When I'm not acting as Z Family Law's Director of First Impressions, you can find me enjoying my husband's homebrews, being silly with my kids, snuggling with my dogs, Lrrr and Bender, or cooking in the kitchen.


Education
Elizabethtown College, B.S., Psychology, 2005